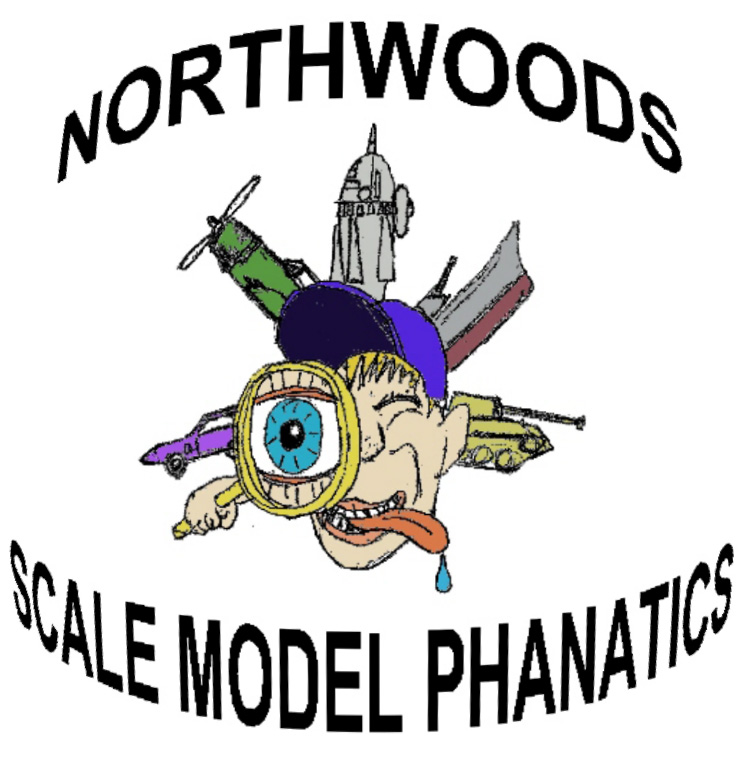 The Northwoods Scale Model Phanatics
Home 2022 NSMP Contest Flyer NSMP Informational Flyer 2021 NSMP Contest Results and Pictures NSMP Invades the 2021 Mad-City Show Upcoming Events Modeling Links IPMS USA
NSMP Club News
The next meeting of the NSMP club is scheduled for Saturday September 11, 2021 at Tom's Club House. (see directions in the above informational flyer) We will preview the Region V contest that some of the members plan to go to on September 18, 2021. Be careful, stay healthy, and keep building models!
Events that the members of NSMP plan to attend:
September 18, 2021 NIMCON 9 Region 5 Convention, Crystal Lake, IL
---
To contact the Northwoods Scale Model Phanatics:
Contact Us
If you encounter any problems viewing this site or have suggestions, please send them to:
Webmaster


---
Copyright © 2015-2021, Northwoods Scale Model Phanatics, All Rights Reserved.